Therapy to Help You Take Back Control of Your Life
Does This Sound Familiar?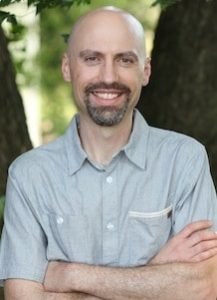 You Don't Have To Do This Alone
My name is Jason Drwal. I'm a psychologist, a therapist, and a counselor. I help people who feel overwhelmed, uncertain about how to deal with life, and are just stuck. If you're like most people who come to see me, you're probably not even sure why you're feeling so bad and what you've tried to fix it isn't working.  On top of all of this, there isn't anyone to turn to for help.
You don't have to struggle through this on your own? I've helped hundreds of clients overcome these problems. That experience has helped me to learn why most people struggle, what stops them from getting better, and what they can do to fix it right away. With the right help, it's possible to accomplish in months what could take years on your own. You don't have to do this alone. Let me help you get control of your problems and getting back your life.
Looking for a Therapist in Coralville, North Liberty, or Iowa City. I'm Here for You. Reach Out
Get Help For These And Other Issues
Do you find yourself worrying constantly? Do never feel fully present? When anxiety gets out of control, it's hard to live the life you want. Start gaining control today.
If your history is haunting you, you may be dealing with trauma. Trauma stops you from being the person you used to be or the person you want to be. It's time to heal.
When you find yourself feeling down or hopeless, with little interest in things you used to find joy in, you may be depressed. Know that I can help you to learn to finding happiness in life again.
Currently, I offer video therapy sessions through your phone, tablet, or computer. Do therapy from home or anywhere you like. When conditions improve, I will resume in-person visits.
Want Advice? What are You Struggling with the Most.
I'll Respond Right Away.